Top Esports Games of 2022
TABLE OF CONTENTS
Gamers love competitive games more than anyone else. They are part of esports and are the games most often played in gaming venues with friends. I will try to tell you about the top 10 best competitive games of 2022.  
The list will be based on my personal opinion and may not meet your expectations, but I have been as objective as possible and have taken several important factors into account.   
Designation
Competitive is a game where two or more people representing separate teams participate. The game is regulated by rules and conditions for one of the teams to win. These are the primary factors that define a game as "competitive." 
"Casual," or single-player games, are usually not restricted by strict rules and conditions for winning, nor do they divide players into teams. Instead, they have their own logical chain and ending. These games are designed for a broad target audience and are often played alone.  
Esports
Esports traces its origin back to 1980 when the first Space Invaders tournaments were held in internet cafes and game centers. However, it is commonly believed in the community that esports emerged at the beginning of the 21st century when official StarCraft championships were held in 1998.  
More than two thousand tournaments in various disciplines were held in 2022, and more than a $143 million prize pool was awarded to 19,984 gamers. The major tournament of the year, The International 2022, was held in Singapore, where the top twenty teams from all over the world competed for first place with a prize of $8,518,822.  
Definition
Before I list the best competitive games of 2022, I'll tell you about the main factors I'll use to determine a game as the best. 
The number of gamers per month on average. First of all, the amount of the playing audience determines how popular the game is.
The number of views on Twitch. This is an essential factor that shows the overall picture of a game's popularity among the gaming community. This is because gamers not only play but also watch how others play, learn something from watching, or relax.
The number of tournaments held in discipline and the amount of prize pool for 2022. Esports doesn't exist without competitive games, so it will be the third determining factor. It brings together teams, organizers, and a huge community of fans and gamers worldwide.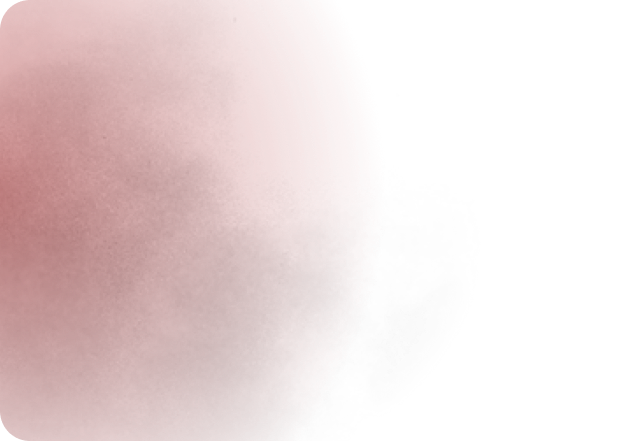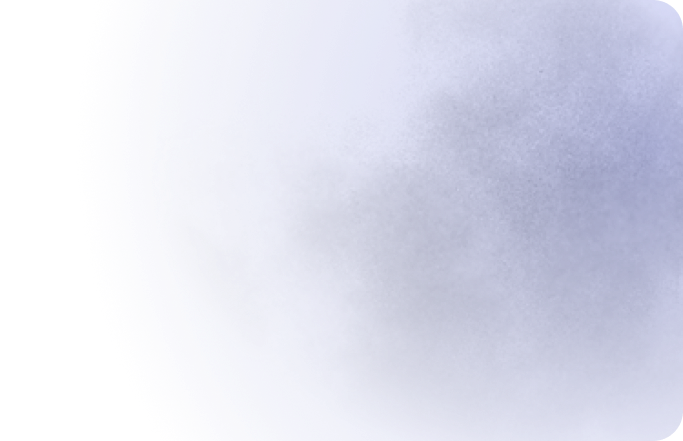 Try SENET for your gaming center
No-commitment free trial for 7 days. No credit card needed.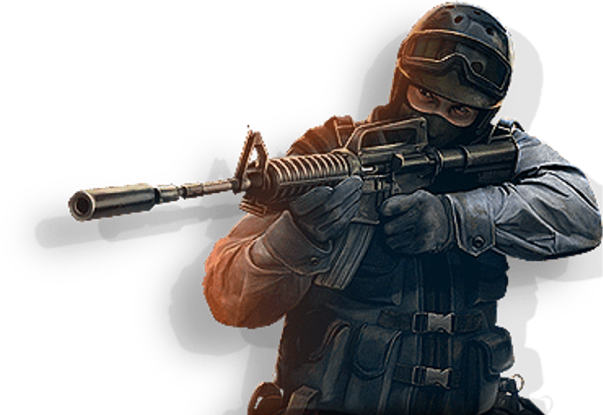 Top 10 the most popular competitive games 2022
There are three main groups of competitive games. Action (FPS and MOBA) – games that require good motor skills and reaction; Simulation (sport) – in our case, sports simulators; and Strategy games. From these categories, I will choose the top 10 best competitive games in 2022.  
Dota 2
One of the most popular games in the world, Dota 2, opens our top 10. This MOBA game is played by two up to ten people at a time.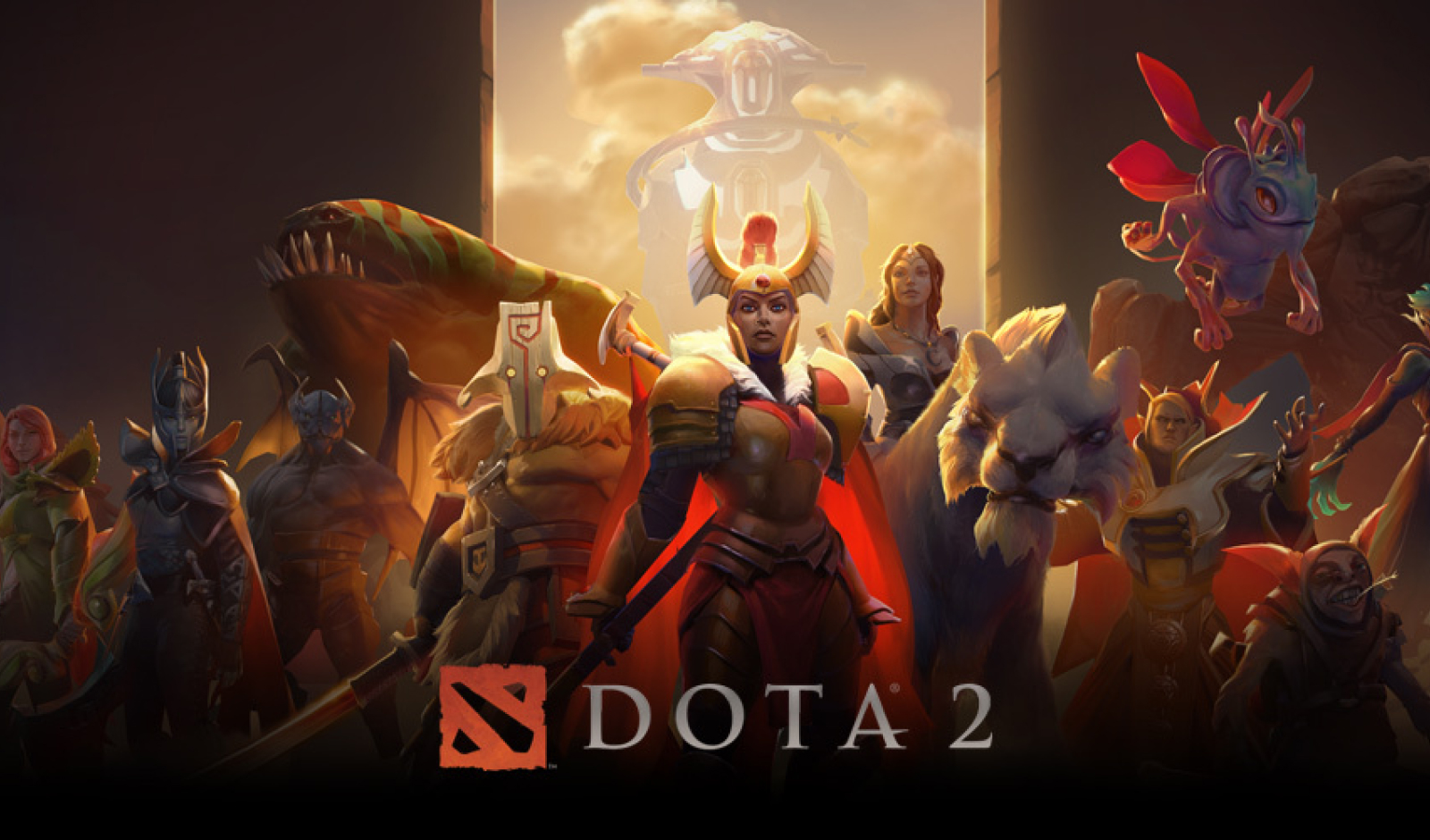 Players are most often divided into two teams of five, representing two opposing forces – "light" and "darkness". They must destroy the main building on the opposing team's base by moving along three main passages and different strategic locations on the map.  
On average, one Dota 2 game takes around 45 minutes to play but can sometimes last an hour and a half or two hours. Strategy, tactics, and level of micro-control are crucial here, as well as teamwork.  
Each month, 430,000 people play Dota 2 on average. In September 2022, the number of simultaneous Dota 2 players surpassed 900,000 when the new Battle Pass was released. Such popularity is not surprising, as annual simple LAN tournaments and international tournaments with the largest prize pool are held in this discipline. The largest Esports prize pool that ever existed was $40,018,400 at the Dota 2 International 2021 championship.  
Dota 2 is the fifth most-watched game on Twitch. The game is followed by an average of around 115,000 Twitch users per month, peaking at 1,700,000 viewers. The world's biggest Dota 2 championship in terms of views, The International 2022, drew more than one million viewers! These are incredible results for a PC game.  
Counter-Strike: Global Offensive
Counter-Strike 1.6 was created in 1998 and has gathered millions of gamers worldwide. When Counter-Strike:Global Offensive (CS:GO) was released in 2012, it became the world's number one competitive shooter (FPS) game. CS:GO still remains one of the most popular games in every gaming vanue in the world, except for perhaps only the Asian region.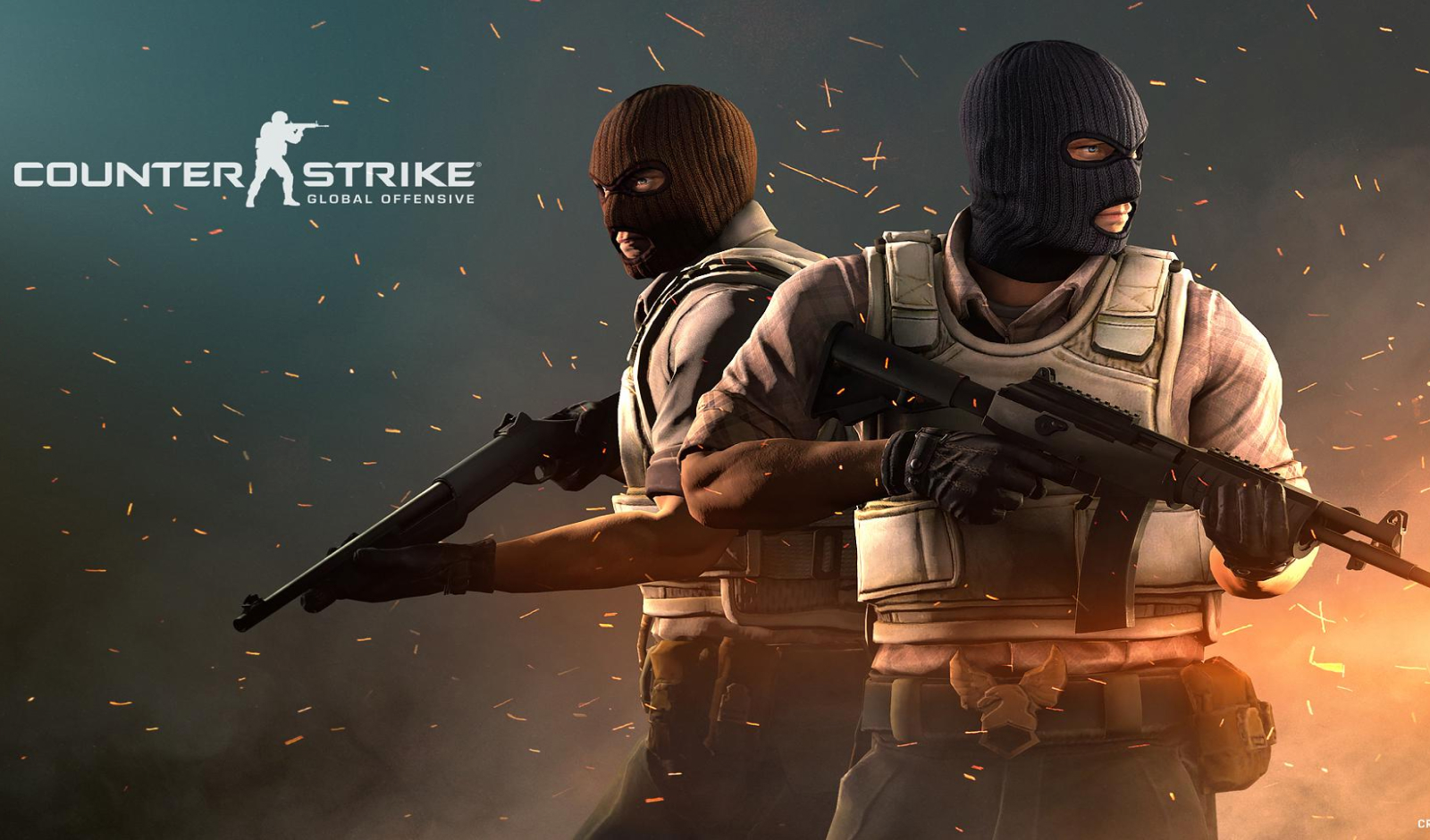 The game has collected almost $22 million of the prize pool and hosted more than 300 tournaments around the world in 2022. An average of 70,000 viewers watch it on Twitch, with over 450,000 viewers at the peak.  
CS:GO is a free-to-play multiplayer shooter game. Two opposing teams try to beat each other in a limited time in different game modes. One CS:GO round lasts 1 minute and 55 seconds and can continue up to 80 rounds in a gaming arena! It's a spectacular shooter with realistic physics, requiring maximum concentration and teamwork from the gamer and team.  
PlayerUnknown's Battlegrounds (PUBG)
Survival games have become very popular in the last few years. One of the first of these games was PUBG. It is a multiplayer online battle royale game in which you have to survive at all costs, battling other opponents on a huge map. The game lets you choose a solo game or in teams (duo or squad) with up to four people. The last surviving player or team wins.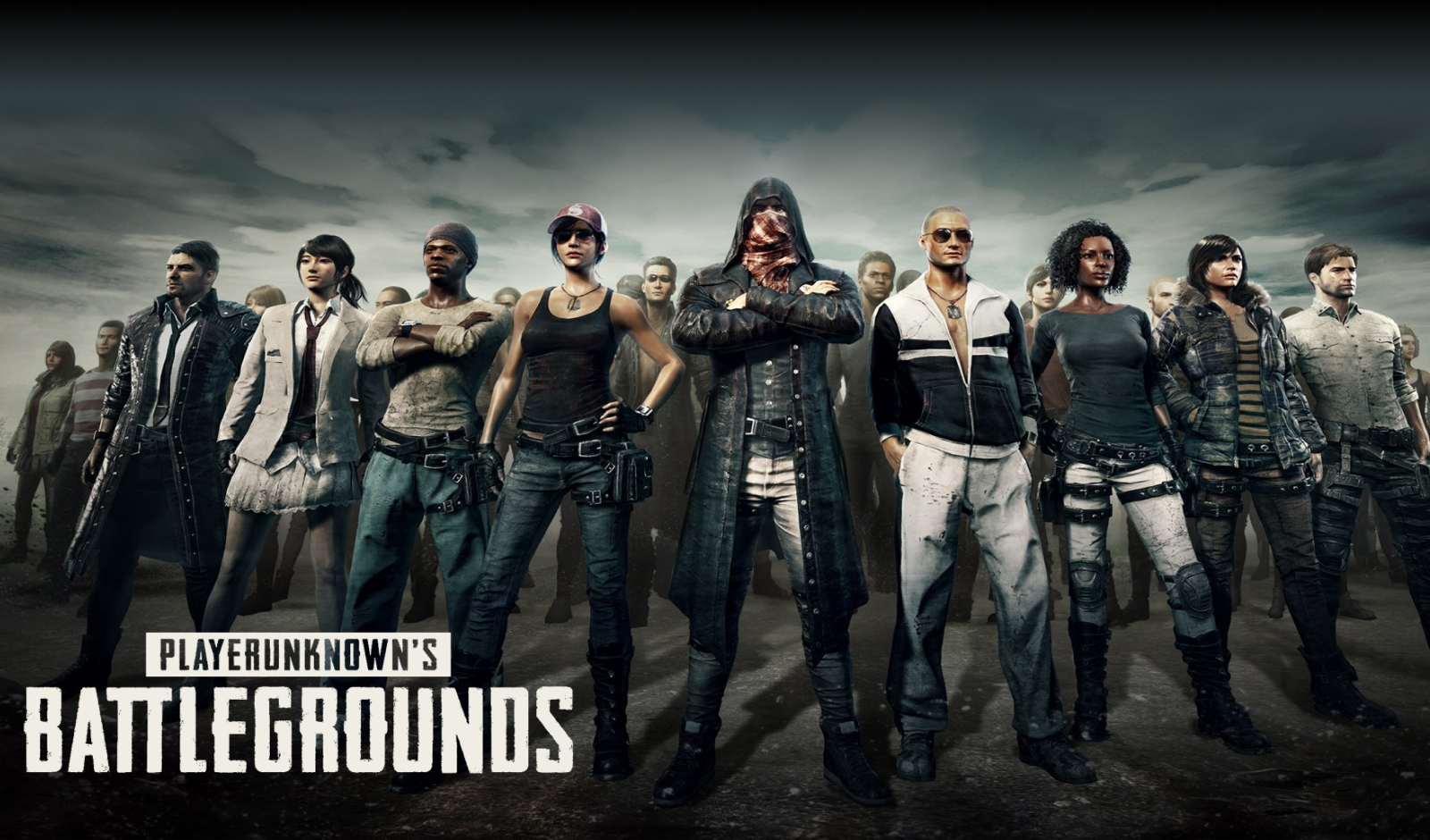 PUBG and its mobile version PUBG MOBILE have collected over $28 million of the prize pool in 2022 and have hosted 129 international and local tournaments. Despite the relatively small number of tournaments, around 30 million gamers play PUBG daily, and the total amount of users is over 200 million. That's a truly tremendous community of gamers.  
BTW, Brendan Greene, the game's creator, has always been an avid gamer and played under the nickname Player Unknown. So that's most likely where came the name PlayerUnknown's Battlegrounds.  
Fortnite
Another survival game is Fortnite. It's a cooperative multiplayer sandbox game that can be played on PC, mobile devices, and consoles. The main goal in Fortnite is to survive by exploring the map, picking up resources, building defensive structures, and fighting off waves of zombies.  
The game appeared in July 2017, and the battle royale mode became available in September the same year. The development itself started in 2011, using the Unreal Engine 4.  
Fortnite is played by an average of 40 million gamers, with a total user base of over 350 million. Moreover, around 35,000 viewers follow bright battles daily on Twitch.  
Arena of Valor
Once again, one of the most popular competitive MOBA games.  
Arena of Valor is the European adaptation of Tencent's popular Chinese mobile game Honor of Kings. The fast ten-minute long 5v5 battles between teams combine the different strategies and tactics of a hundred characters: Tanks, Assassins, Mages, Support, Warriors and Marksmen. In addition to the classic 5v5, Arena of Valor also features other exciting game modes: Football Fever, Death match, Clone Clash, Hook wars, Gladiator's Summit.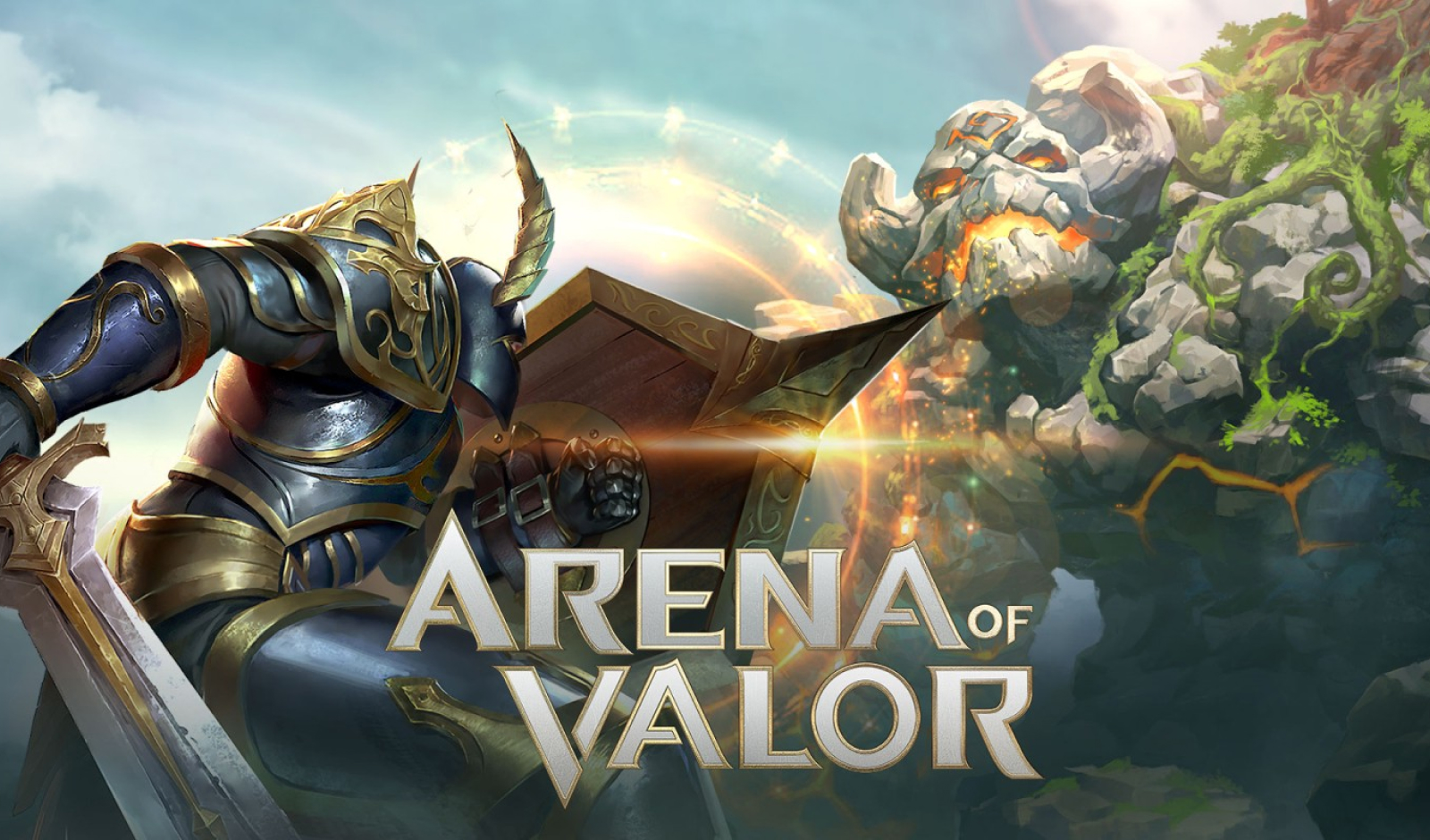 The game had more than 200 million installations in 2022. Vietnam (33%) and Thailand (25%) had the most installations. Arena of Valor has won around ten international awards but is most popular in the Asian region. It's not at the top of the hot charts on Twitch, but in China, Arena of Valor holds the position as one of the best free-to-play competitive games for iPhone.  
The biggest prize pool can be found in the Arena of Valor World Cup championships. The next one has already been announced, with a prize pool of $10 million.
League of Legends
League of Legends is one of the world's top 5 most popular MOBA games. 
The number of LoL tournaments increases every year. The biggest championships take place in the USA, China, South Korea, Germany, Spain, France and Iceland. More than 1,600,000 spectators watch them every year. Every League of Legends tournament is a large-scale show with the use of modern technology and the involvement of international stars and media personalities.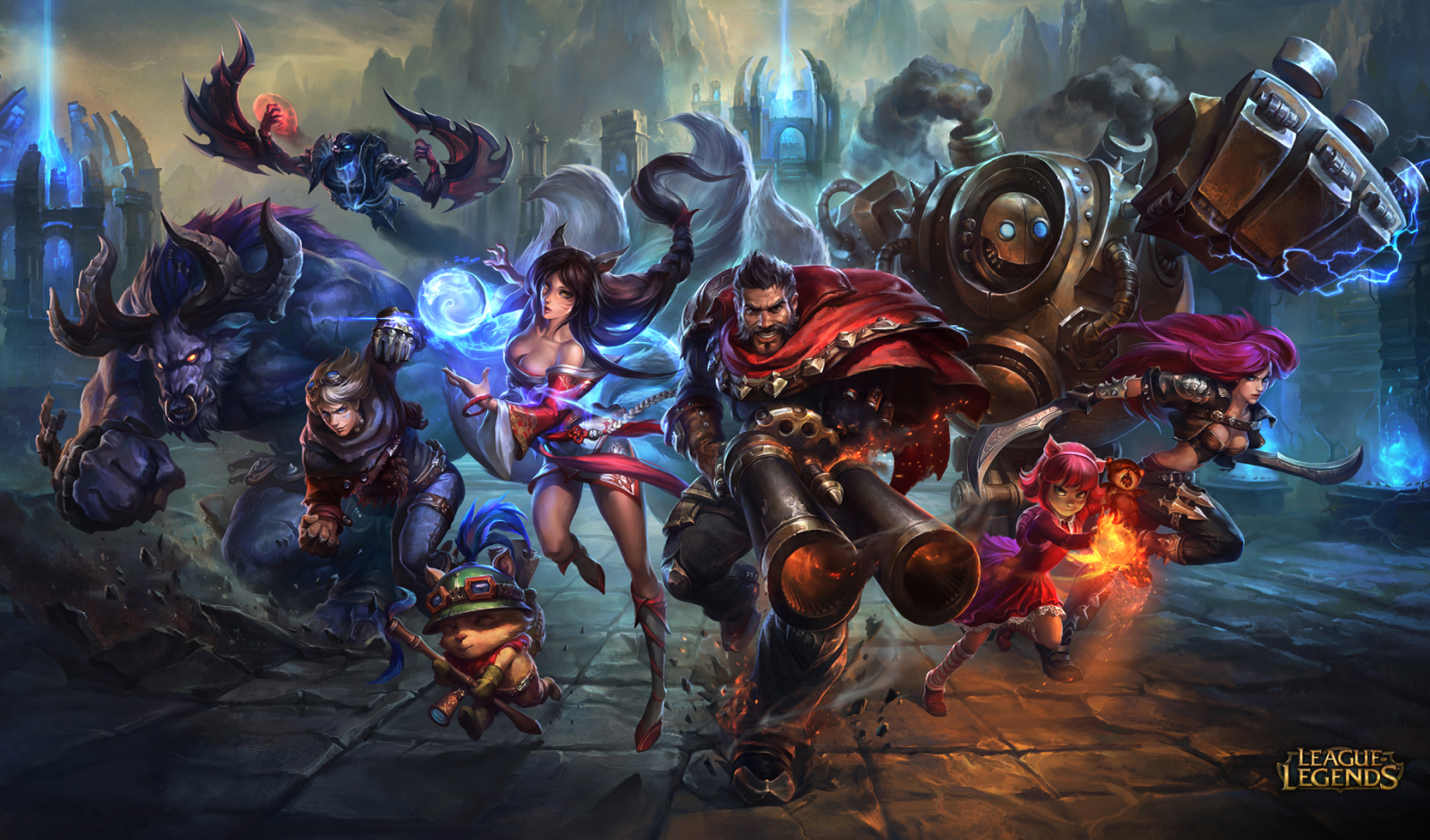 The game's rules are very similar to those of Dota 2, which is no surprise since the creator of these two games was the same person! Two teams, two hearts of their bases, and three main passages between them. However, if you look into the details, the difference between LoL and Dota 2 is enormous – from the mechanics of skills to the gameplay. In LoL the gameplay is more aggressive, there are more objects to fight for and control on the map, and the main characters' skills are off-target. Of course, these are not all the differences between League of Legends and Dota 2, but hopefully, you got a general idea.  
LoL also has a mobile version of League of Legends: Wild Rift. The games are not connected by the same server or world and players cannot play with each other, so they are two different games from Riot Games.  
Around 140,000,000 players play LoL each month. And over 3,000,000 viewers watch it on Twitch at the peak! Interesting fact: American singer Lil Nas X got the industry's first League of Legends President position and recorded the game's anthem, which has collected 26 million views on YouTube.  
Valorant
Valorant is another famous game from Riot Games. It's a free-to-play competitive first-person shooter game. Valorant hit the market in 2020 and has already taken its place at the top of the most popular competitive games. There are several game modes in which gamers are divided into two teams of 5 people and try to defeat the opposing team.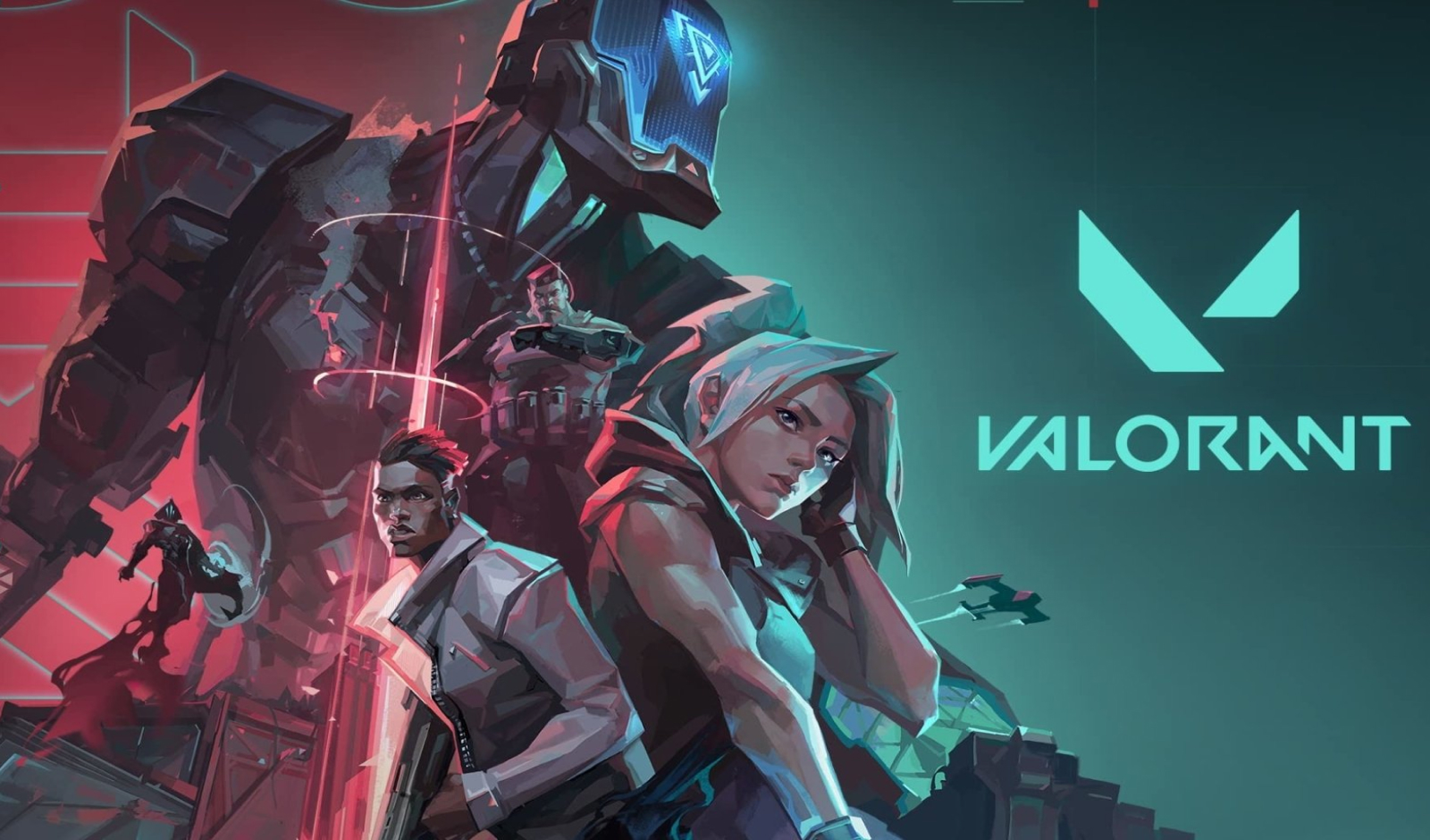 Although all characters are different and distinct in the game lore, they all have one thing in common – all Valorant agents are the same height. So, no player has an advantage over the others in terms of viewing angle on the map or hitbox area against the enemy.  
The first Valorant esports championship was held in Berlin in 2021 and ended in victory for Acend team. The esports team from Europe won $350,000. Valorant is ranked in the top 10 in terms of views on Twitch, with more than 1,5000,000 players playing daily.  
There has been a lot of debate recently among gamers as to whether Valorant or CS:GO is better. I would have to write another long article to give my opinion, but I can definitely say that both deserve the attention of the esports community.  
Overwatch 2
Overwatch 2 is one of the new competitive, first-person shooter games that was released on 4 October 2022.  
In Overwatch 2, the player acts as an agent with special abilities, his goal, along with his team, is to capture and hold the flag. This is the second part of the already popular Overwatch, just more dynamic and with a greater choice of skins for the characters. In addition to the main game mode, the developers have added another 35 maps, rebalanced the characters and their abilities, and slightly changed the interface.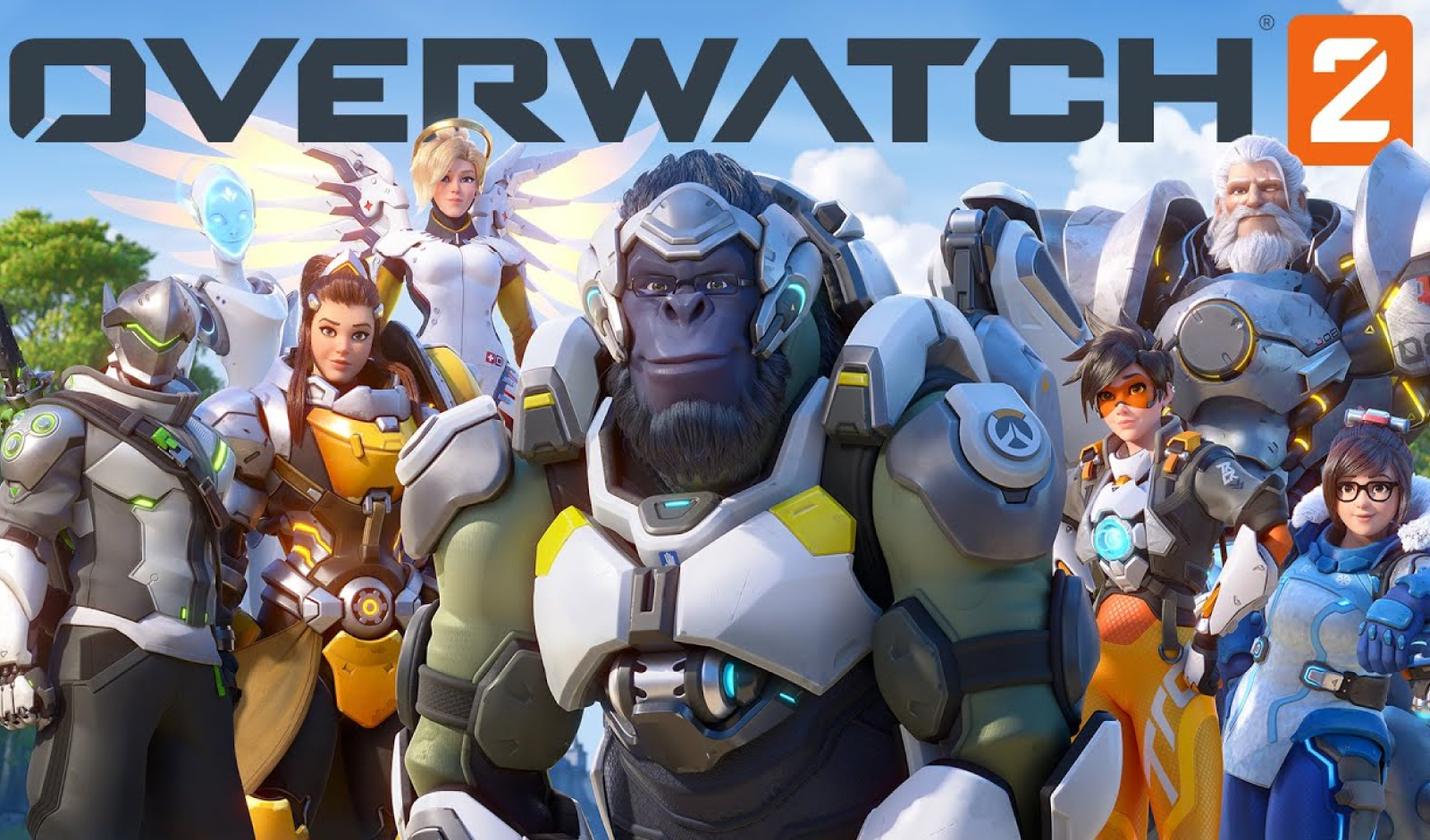 Overwatch 2 is a dynamic and very colorful arcade shooter game. Two teams compete against each other in 5v5, trying to meet the conditions for victory. There are numerous conditions and game formats: from classic team battles to deathmatch, where the best shooter wins.  
Since its release, the game has already collected over 10 million gamers! Overwatch 2 has been in the top 5 most-watched games on Twitch for the past month, with a peak of over 600,000 viewers.  
Rainbow Six Siege
Rainbow Six Siege is Ubisoft's tactical FPS. It is available on multiple platforms – Windows, Xbox One and PlayStation – and that's already half of the success for the game's popularity. Rainbow Six Siege players take the role of Operator who tries to win as the Attacker or Defender.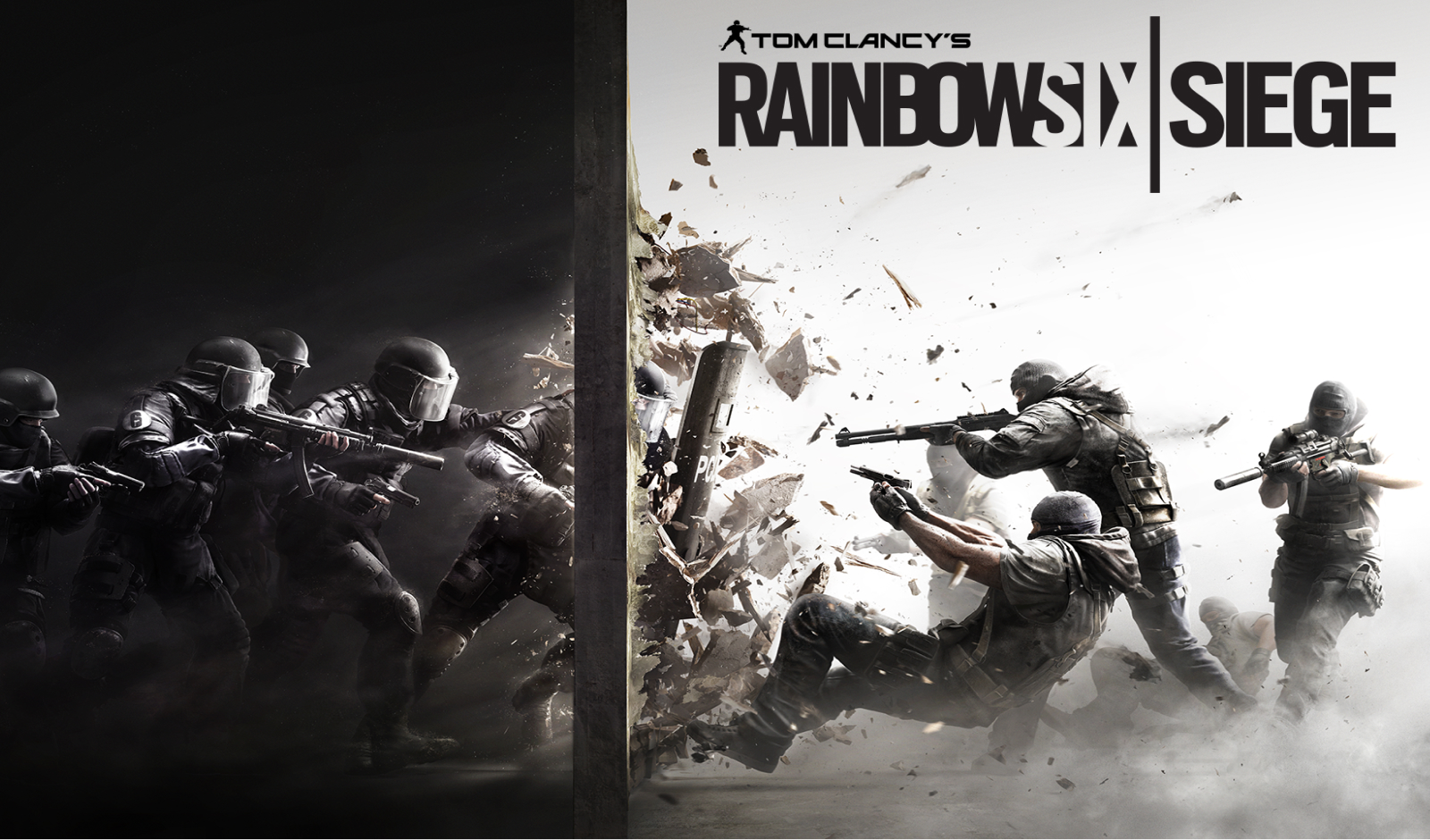 The game has many different modes, and its main feature is the destructive objects on the map. Taking a convenient firing position, you can partially or completely destroy a wall, make a breach in the floor or ceiling, while the defense forces, on the other hand, can reinforce walls and positions – so the gameplay becomes a real tactical battle.  
An interesting fact about Rainbow Six Siege: during development, Ubisoft's game designers carefully worked on operator characters, drawing on real historical figures to make them as realistic as possible. For instance, Monika Weiss' elite skin keeps a reference to historical events in Germany in 1990 during the destruction of the Berlin Wall. Her green tracksuit with white stripes is an almost complete replica of the uniform of the West German police officers in the 1980s.  
Rainbow Six Siege, which was released in 2015, continues to be actively updated and developed as an esports discipline. Over $6 million of prize pool and 46 tournaments played in 2022 are proof of this. Rainbow Six Siege ranks in the top 40 with a peak viewers of 270,000 on Twitch.  
Call of Duty: Warzone
Call of Duty: Warzone is last on the list but not last on the top. It's a free-to-play multiplatform first-person battle royale game. This game is unique in its kind competitive multiplayer game that allows 150 gamers to play simultaneously on the same map!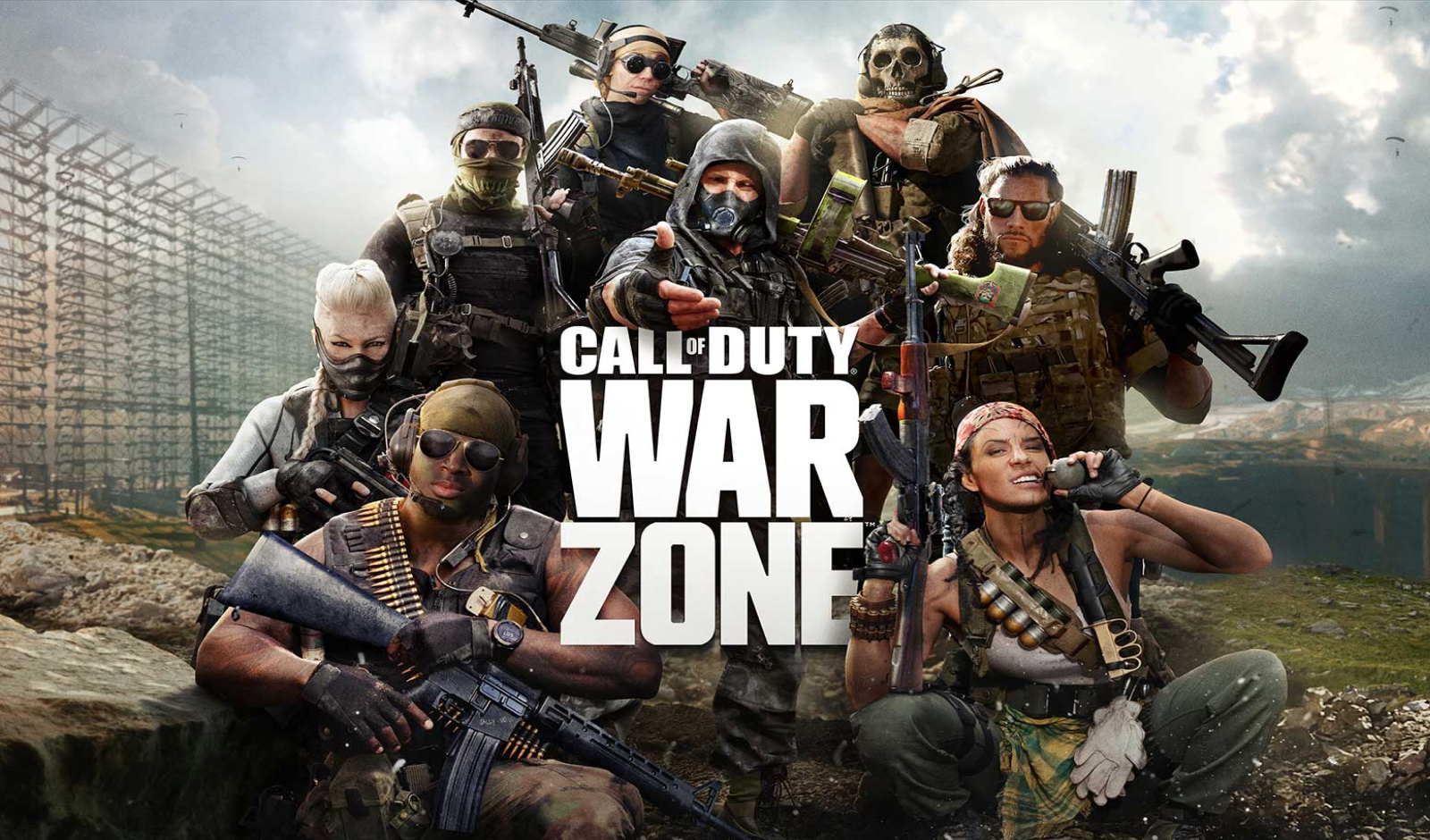 The game takes place in the fictional city of Verdansk. The players must survive on their own or as a part of a squad of up to four people in difficult conditions and in huge competition from opponents. A special feature of CoD is that when players die, they do not leave the battle as in other battle royals. When characters die, they are moved to a separate game location where they must fight 1v1 against another player who has been killed as well. The winner gets the right to be revived in the current game match.  
Around 150,000,000 active accounts play Call of Duty: Warzone each month, with a daily online reach of 300,000 players. CoD is the 16th most popular game, with a peak number of viewers of 1,600,000+ on Twitch.  
Conclusion
It's very difficult to choose the best competitive games: there are so many of them and so many really great titles. When compiling this list, I've tried to be as objective as possible, based on my own experience, facts, and world analytics. 
However, if it were the top competitive games in Asia 2023, it would be vastly different from this list. It would include such game titles as Mobile Legends: Bang Bang and Dream Three Kingdoms 2, but that's a topic for another article.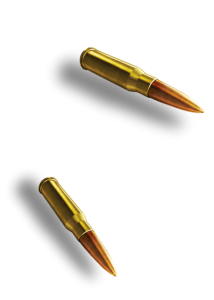 Stay updated with SENET
We'll keep you in the loop with everything good going on in the esport world