SENET Boot Diskless system
Known as PXE boot or diskless boot, it's an innovative automation tool for esports venues

Trusted by
Life-changing system to reduce daily workload of gaming venue staff
Life-changing system to reduce daily workload of gaming venue staff
Update games in a few minutes
SENET Boot uses virtual images to update games on dozens of computers at the same time within a few minutes. Efficiency that is recommended by our clients with 150 PCs at their game centers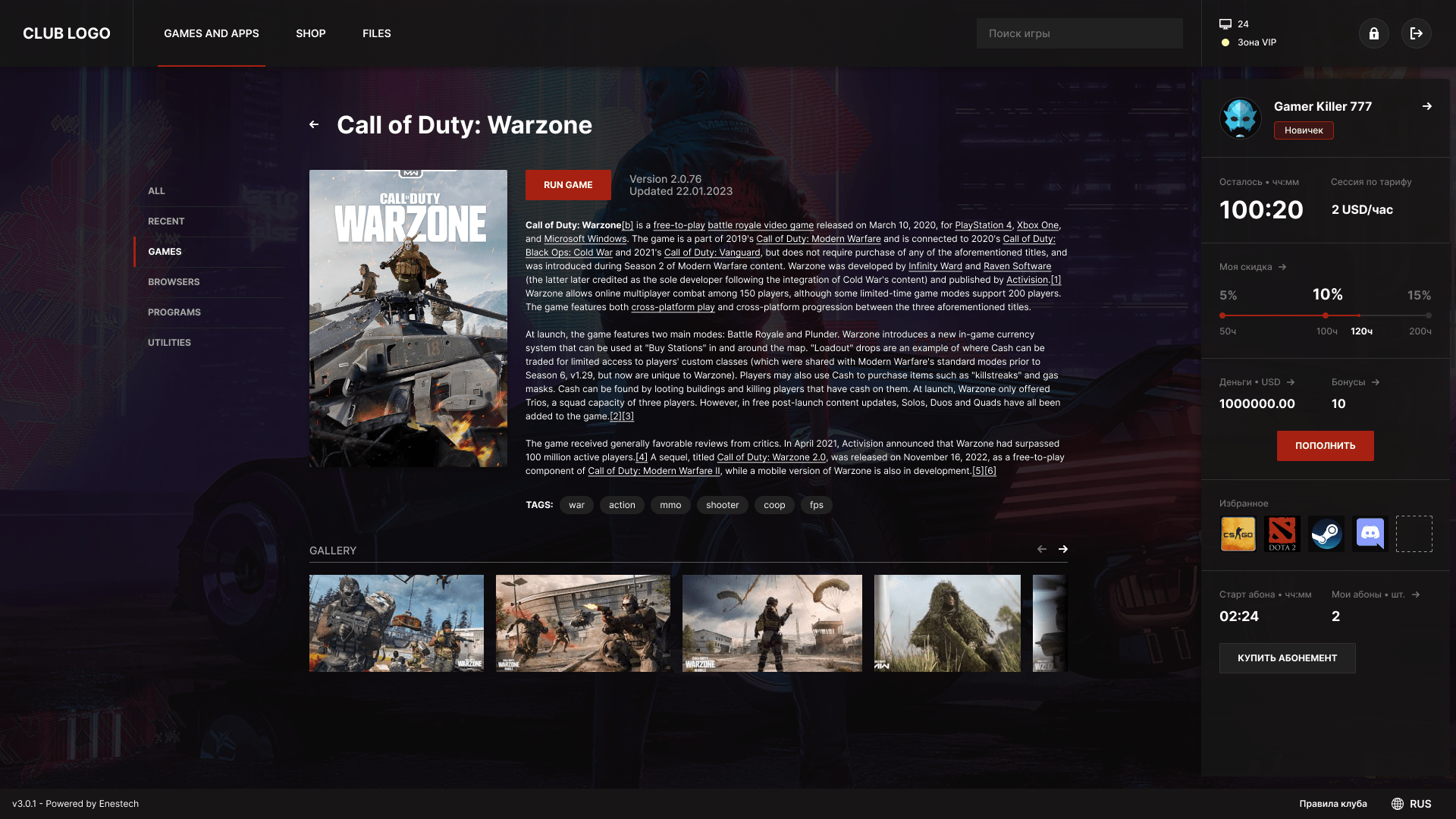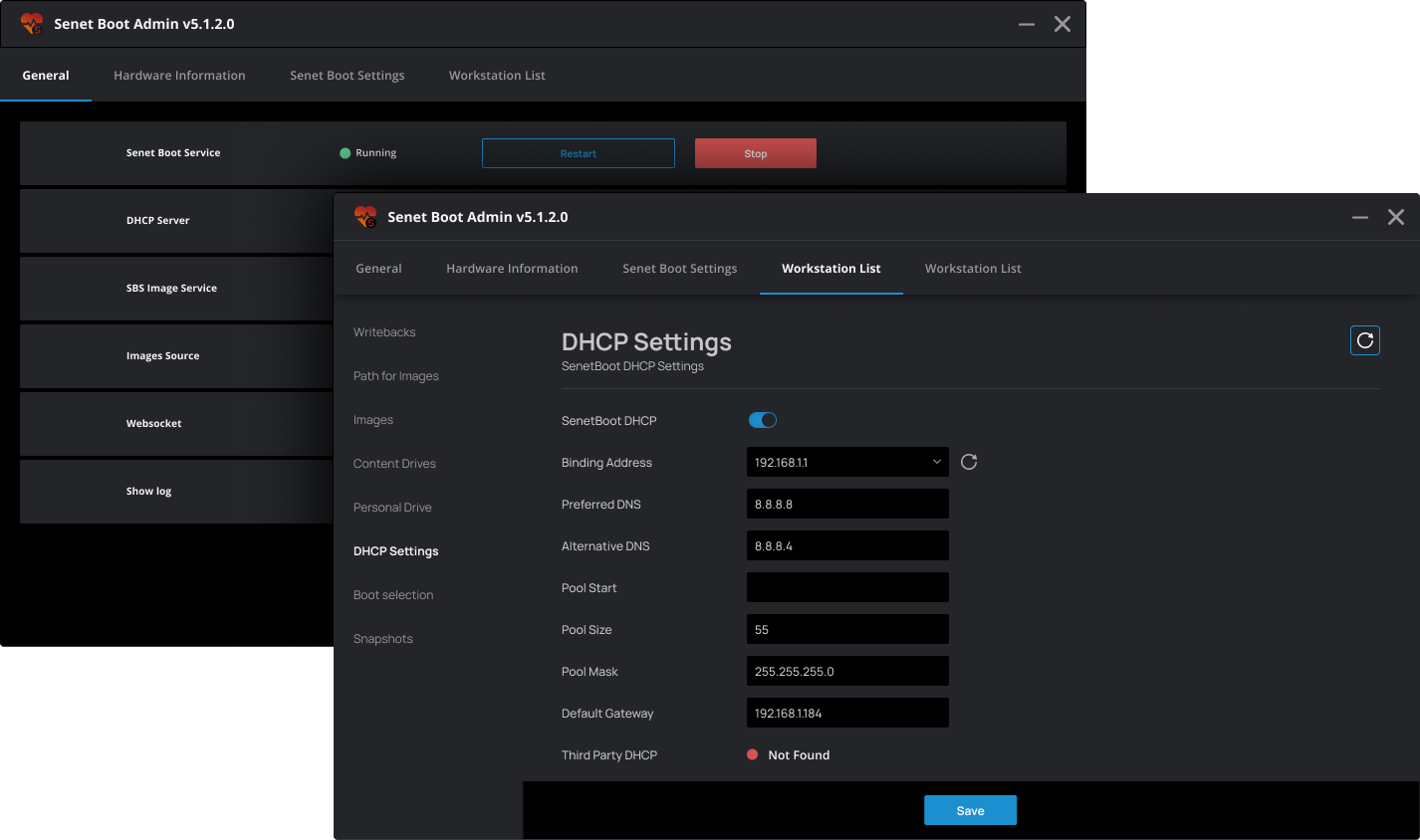 Protect computers and customers
Our diskless system reboots client computers after each customer, restoring the original image of the system. With diskless, 'Remember me' button is disabled across all gaming launchers and browsers, protecting customers' sensitive data. Also, any changes within the computer system are rolled back, including edited system files and malware installations
Control everything from a single interface
SENET Boot is integrated with SENET management software for net cafes and esports venues. Together they combine into a complete ecosystem for automation that ensures uninterrupted gaming for customers and untroubled workday for staff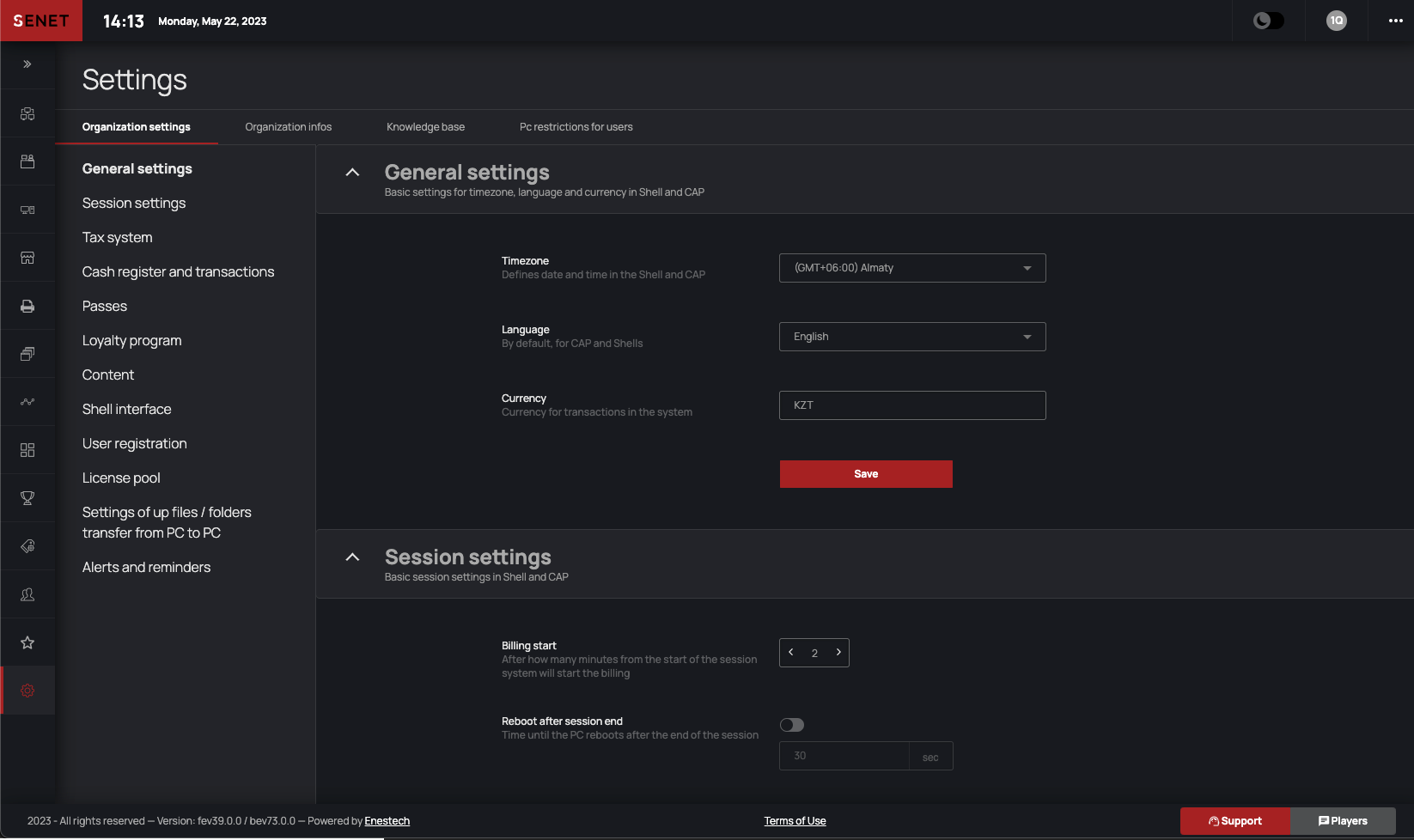 Become the fastest venue in the area
Find out about great possibilities that SENET Boot opens for your gaming center
Talk to us
For venues that value time 
Turn hours of updates into minutes with SENET Boot
01.
Game patches become heavier and usually require a lot of time to be installed on each computer. Install them once on the server PC via SENET Boot, while client computers will run on a copy of server PC system
Make changes in the background
02.
You don't have to close for a maintenance break to make changes in the system of client computers. Do it all on one PC and reboot all client machines later
Save money on memory expansion and SSDs
03.
Out of all computers, the server PC is the only one that has physical drives to store data, including operational system, games, and software installed
Enhance security of computer systems
04.
Changes done to files and folders of client computers will not have any effect, moreover – they will be erased after reboot. You are protected from mischievous customers and sneaky malware
Automate tedious Windows installation
05.
Windows is installed on a computer once, without USB-dongles, remotely. After the process, a virtual image of Windows is ready to appear on all client computers without any additional work from your side
Monitor your equipment effortlessly
06.
SENET Boot comes with a built-in tool that checks CPU and GPU of all computers for overheating. You'll be able to prevent wear-out of equipment and nip it in the bud
We can install a diskless system for you!
Our team does all necessary configurations, so that SENET Boot works flawlessly at your gaming venue
Step 1

Create Windows images for client PCs

Step 2

Set up all parameters in SENET management software

Step 3

Register paths for writebacks and images

Step 4

Configure virtual images for the entire venue or for separate gaming zones with additional local cache parameters

Step 5

Set up disks for games and applications with configurations of local cache

Step 6

Configure DHCP settings with dynamic IP addresses

Step 7

Arrange boot files for each venue of big gaming chains and franchises
What other gaming centers say about SENET 
"
I like the fact that I can follow business remotely. I'm always on business trips, on the go, but I can just get my phone and check in real time how things are going, how many people are in the club now, what they're playing, how things are with the proceeds – all of this is very important to me."

Umar Shodiev
Co-Founder at DZZRT
"
"Great customer service and product meets our needs"
The software meets our needs and tracks usage extremely well. Support has been phenomenal.
Price was great, willingness to work with our specific use case was better than any other product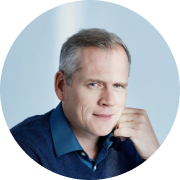 "
"SENET is all-in-one. For me, this is a plus"
Pros: Cloud features are most impactful. Product is very easy to use. Possibility of remote control.
Convenient modern system, despite some features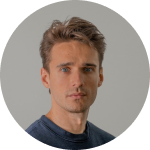 "
"Great platform for esport arena"

SENET from Enestech is great platform to use in our esport arena where we have a large number of computers and consoles. You need just 2-3 hours of training and youre able to use this program, its very easy. Software offers a lot of options you can use in any kind of business. Very easy software to use in any kind of businesess.


Tomas Mikula
Event manager at PlayZone CZ
"
"SENET is the best option for us"

I can reach the technical team whenever we have issues and the service is great. The system is simple to use and the interface is something our clients like so much. SENET is the best option you have out there, they always innovate and look for ways to improve their service and features. It simply meets expectations and more.

Imane B
Marketing Business Development Manager at United Gaming Club
Seat back while SENET does the work
Who said that automation must be difficult? SENET tech support will be there for you at each stage of implementation and setup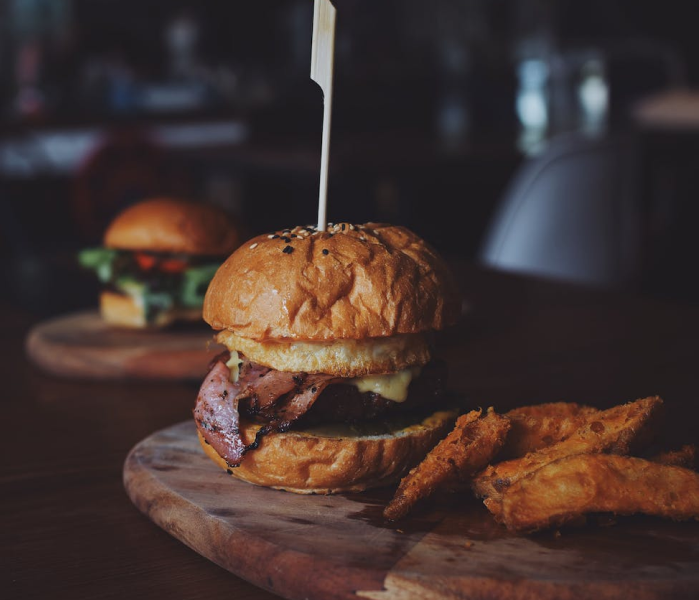 More solutions to explore
Shop Shell
Increase your average check through sales of food and beverages directly from the gaming seat

Sell gaming time and snacks as more affordable combo offers


Keep track of customer orders and amount of stock items
More solutions to explore
Gaming console management
Use HDMI controllers to connect consoles to cloud

Choose a software solution without any additional hardware


Automate day-to-day operations of a PlayStation café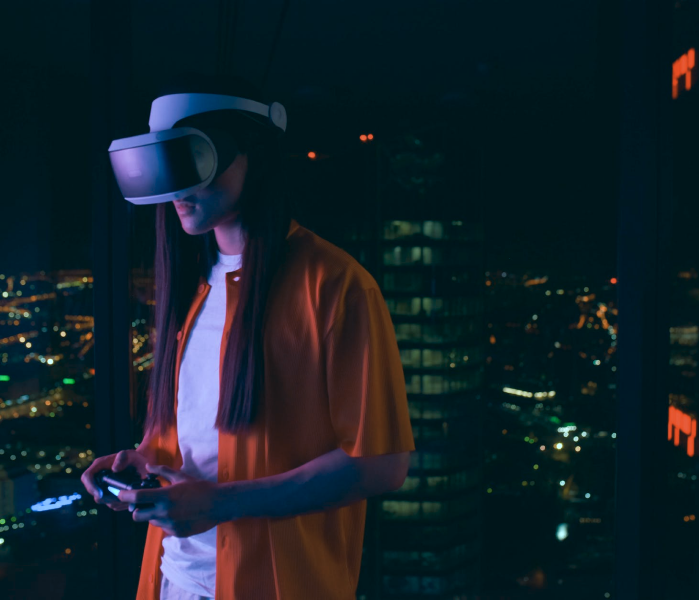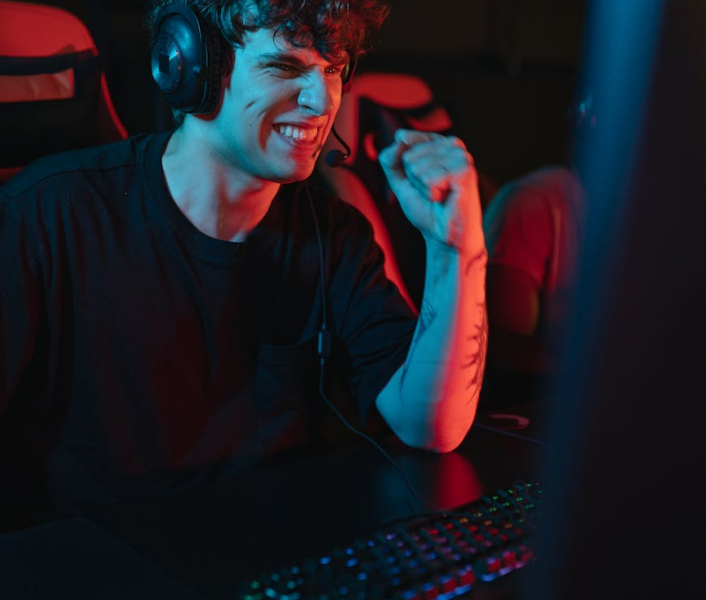 More solutions to explore
Booking Module
Make it easy for people to book a seat at your venue.

Get a clear view of computers that are reserved or scheduled to shut for maintenance.


Increases sales, offering to buy more computer time during the reservation process
The revolutionary product for gamers and NetCafes!
With no commitment from your side and full-on support from our side