Top 10 Internet Cafe Software [2022] – Full Guide & Comparison
Internet cafes are different in 2022 than they used to be in the beginning of 2000s. With net cafes, software to manage computers and business operations has also evolved. Now, market offers everything from simple timers to multifunctional esports platforms.
Basic builds of management software for internet cafes usually include remote control of PCs, a timer, dynamic price setting, access limitation rules for visitors and staff. But as we said earlier, the concept of internet cafes is being constantly changed, and now basic features have to be complemented by additional features.
When choosing a software, business owners have to prioritize what their internet cafe might need. Who is their target audience? What is the primary service? For instance, gaming cafe doesn't usually need integration tools for VoIP protocols; but VoIP is essential in rural areas where an internet cafe becomes a main point of communication with the outside world.
So here you are, looking for a software to manage a dozen of PCs at your internet cafe, scrolling down through loads of brands on search pages. Some of this software is free and some require subscription fees, but how do you know which one is really worth your time?
In this article we'll attempt to make a brief description of the most popular types of software to manage modern internet cafes.
SENET
Cyber cafe management software that can be a good fit for internet cafes providing digital services and gaming centers alike.
SENET server is cloud-based and works with three major cloud service providers: AWS, Microsoft Azure, and Digital Ocean. During a 7-day free trial, multilingual support team creates the server and provides all details, making it all pretty convenient for business owners.
SENET doesn't need a separate PC to administrate the venue — owners and staff can access all the necessary information about computers from a browser in any part of the world. Client interface, or Shell, is installed on every connected machine blocking the access to Windows. Additionally, Shell offers customers to browse through games and applications available, adjust their personal account settings, and get loyalty bonuses.
SENET has a modular structure, which means that internet cafe owners can choose features they need for day-to-day operations and get rid of those that are irrelevant to their business. Such selection optimizes costs, while also simplifies the interface, making it less bulky and overwhelming for staff to use.
Popular modules include, but are not limited to:
Diskless solution

 

S

ENET 

Boot

.

 

I

t is designed to make s

oftware

 and game updates quicker for venues with a big 

number

 of computers

. It is also a great tool to deal with viruses that accidentally get into the system. Internet cafes that run on diskless solutions simply have to reboot computers to erase the malware or discard any changes

 to system folders that customers make during 

their

 

gaming

 session

s

.

Booking module 

is a SENET addon that 

allows customers to reserve their favorite 

seat

 online

. Booking is available through a public link that can be placed anywhere on the internet,

 providing a virtual map of seats at a net cafe

. If fi

rst

–

time 

visitors

 would like to book a 

computer or a gaming console

, they 

create 

personal 

accounts 

without 

even 

having to visit the premises.

 This module might be useful for any modern internet cafe, regardless of its primary service.
Shop and client orders. While digital cash register with X and Z-reports are available in any subscription pack, SENET users on Premium can choose to have a built-in shop option. This will allow their customers to order products, gaming time, and offers directly from their seat.
Printing module that is essential for internet cafes that provide digital services and access to the worldwide web. If there's a need to connect printers to the admin panel, control the amount of printed pages, set dynamic prices on printing services – SENET Printing module is a convenient tool to manage it all.
Tournament module is an addon designed specifically for gaming centers. It provides easy tools to create automated tournament brackets and integrate game stats into global league ecosystems. This feature is being developed at the moment and is announced to be coming soon.
Another distinctive feature of SENET is that consoles are controlled remotely through an Android app. As of time of writing, SENET Console app is in beta-testing and is available to SENET users upon request. After the app is downloaded from Google Play onto a smart TV, it enables remote control of consoles through cloud. For screens that operate on other operational system or those that don't have smart features, SENET offers hardware solution in a form of small HDMI controllers.
Antamedia
Small hotels and motels usually have a public WiFi spot or provide internet access through a couple of PCs in the lobby. To bill patrons for the time spent on the internet, while also limiting users by bandwidth, hotel owners would often come across Antamedia's solution. Since 2001, it is a well-known name on the market if there's a need to set up public internet access points — so let's have a look at its key points and specifications.
As of May 2021, Antamedia offers four products to control data consumption through public networks: hotspot software, bandwidth manager, kiosk software, and internet cafe software. Each of them comes in four packages — Lite, Standard, Premium, Enterprise — with price tags rising according to the scale of the package and a set of features included.
All basic builds of Antamedia products share the same function to limit time of internet use, download/upload rates, and bandwidth. Internet cafe software, though, also allows remote control of connected devices — PCs, consoles, VR sets, printers — whereas kiosk software only provides access to a selective number of applications on a computer.
Antamedia Kiosk
Antamedia Internet Cafe Software
Internet cafe software from Antamedia allows to time sessions and remotely end them on connected devices. It is also possible to group them into pricing categories, thus setting different values on PC and console use, for example. Other settings for pricing include bulk (first 5 minutes are free, every next 10 minutes $0.5), scheduled (2PM-4PM for $6, weekend rate for $12), block (billed $2 every 15 min). On enterprise package, internet cafe users can pay for services through the client interface that integrates PayPal express checkout and other types of payment gateways.
Software provides basic stats on computers and applications usage, sessions lengths and goods purchased through POS. Applications can be sorted out into 6 categories: internet, games, programs, media, utility, misc.
Access rights to all configurations can be modified for different admins, while there's no differentiation between client accounts. Those are generated automatically and their names cannot be changed. Client passwords are modified through the admin panel only, with no such option for clients themselves. To be more specific, client computers don't have any interface for users at all, meaning users can't manage their accounts without administrator's help.
iCafeCloud
Here we have a representative of a cyber cafe software category. iCafeCloud, also known as CCBootCloud, positions itself as a billing and game management platform. It is designed to automate simultaneous installation and update of games on multiple client devices, while also tracking sessions of their use and downtime. What cyber cafe owners might use iCafeCloud for:
Control client computers (power on/off, disable for maintenance etc)
Add / remove games from client PCs and consoles
Create and manage user accounts
Distribute game licenses between devices
Set prices, discounts, offers, loans
Track gaming stats, create leaderboards
iCafeCloud does not require a dedicated computer to install its admin panel — as in Senet, it's accessible through any browser.
Cyber cafe owners are able to manage PCs and consoles through iCafeCloud, even though console management still has some room for improvement. To switch consoles on and off automatically, cafe owners have to purchase a Sonoff smart-plug and configure it through a number of steps. Developer also warns from connecting the smart-plug to consoles directly, prompting to use it with TV screens instead.
iCafeCloud still has a lot to offer for gaming. It is compatible with major game launchers — Steam, Origin, Battle.net, Epic Games, and Riot Games. It is easy to set up automatic game updates, hide or enable some titles from the list of installed games. In case a game is unpopular for the time being, admins can easily hide it from all PCs through iCafeCloud. They can also purchase additional accounts on game launchers and distribute them, creating so called 'license pools' for gamers who don't have or can't use their own accounts.
To honor best players and motivate gamers to spend more time at the venue, iCafeCloud offers game ranking function. As of time of writing, it supports 4 titles: Fortnite, League of Legends, Dota2, Valorant. Game stats are gathered to form leaderboards, top players get coins that can be traded for gifts or offers.
Gifts and offers along with other items are available on the 'Shop' page within the client interface. Logging into a PC, users are able to see and change their account information, browse through game categories and launchers, read news published by the cafe, configure hardware settings (sound, mouse, display).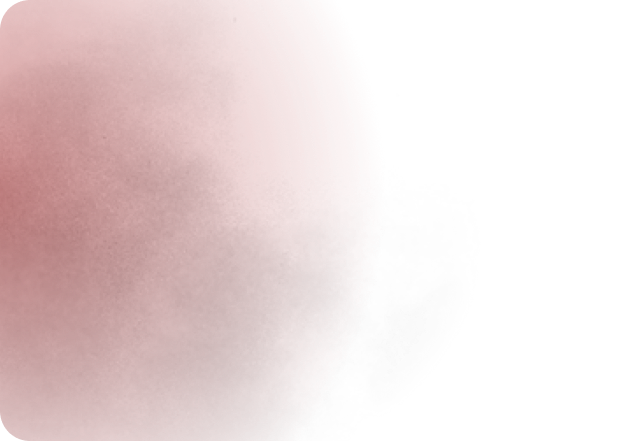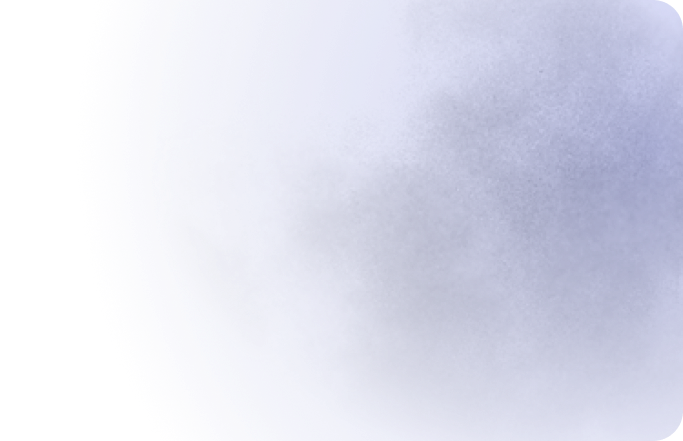 Try SENET for your gaming center
No-commitment free trial for 7 days. No credit card needed.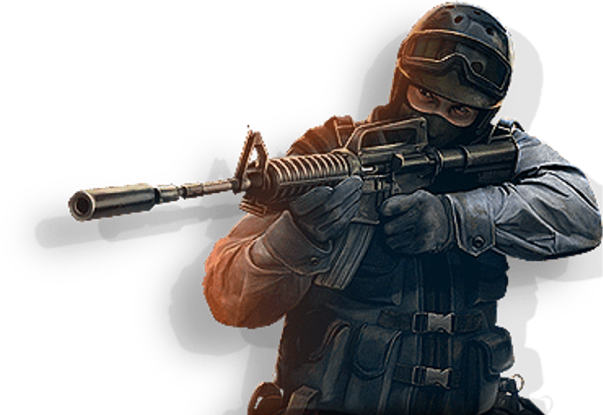 Gizmo
Internet cafe billing software that is being developed in Greece and Russia. Comes in a bundle of programs under a name of 'Gizmo Suite' and includes:
Gizmo Service, to configure server on a dedicated local computer;
Gizmo Manager, to install admin panel to automate various processes at the venue;
Gizmo Client, to install client interfaces on client computers.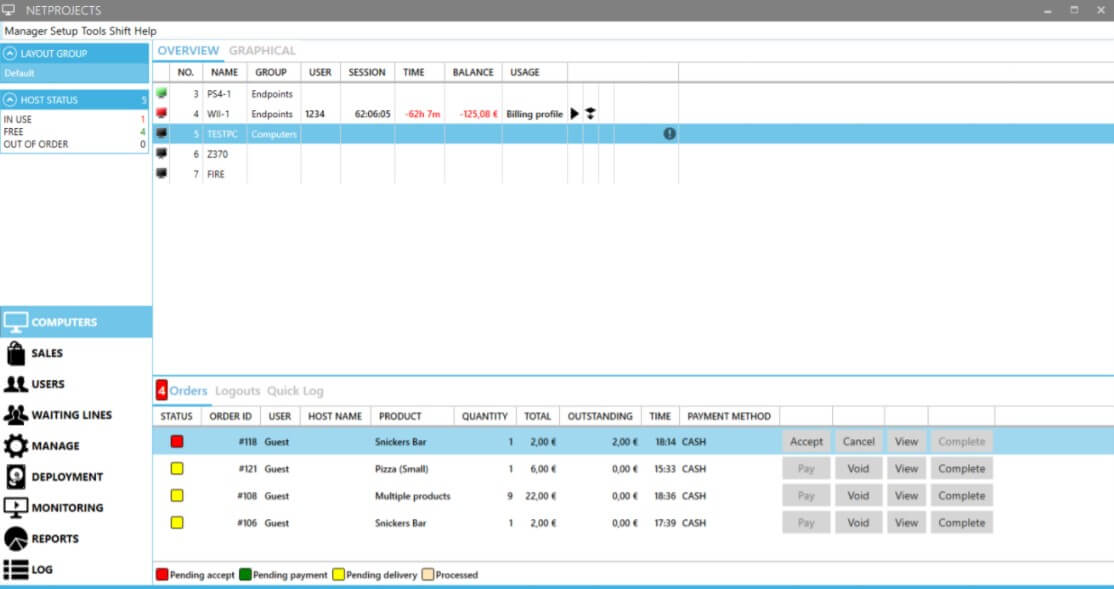 Admin panel
Gizmo offers an array of billing features for internet cafes, POS interface for cafe employees, customized product groups, and complex reports on sales transactions. To ensure security of information, owners can limit access to most functions for the staff. This way, all financial reports, inventory tracking, app installations and licenses, system configuration settings and many more are not available to cafe employees. They'll only be able to receive orders, process payments, and create client accounts.
Gizmo is not gaming-centric software, so customers can work with various types of applications through the client interface. Each account will have a dedicated folder on venue's server to save user-specific files, so that customers can access them regardless of the PC they sit at next time. Worth mentioning, that online reservation of PCs is yet to be implemented by Gizmo developers, but customers can still book devices in advance through the staff.
Client interface
Gizmo supports third party diskless solution, but apparently doesn't have an option to use cloud servers. It will need a separate computer to administer the whole system, where it'll take up to 8GB of HDD space. Gizmo requires Windows Server 2012, later versions of Windows OS (8 or 10), and preinstalled .NET Framework, Microsoft Visual C++ Redistributable Package (x64, x86). It is also not demanding to the hardware: Intel or AMD quad-core 2.6 GHz with 4GB RAM with any graphic card will do the trick.
PanCafePro
PanCafePro has received a wide acclaim from internet cafe owners worldwide. It is free and has basic features to manage PCs and consoles remotely, set prices, disable access to Windows, and limit amounts of data copied from computers to USB drives. PanCafePro remains popular among internet cafe admins, even though it hasn't been updated for a while now.
In addition, PanCafePro has an option to track stock inventory of goods that are sold in the cafe. It's pretty straightforward, designed for reference mostly, as it doesn't support processing of client orders or direct payments within the system.
Most PanCafePro users leverage the fact that it's free and available for download anywhere on the internet. However, this fact might cause some complications. There's one single email address available for support, and most social media accounts have stopped regular posting since 2019. While PanCafePro does meet all the basic requirements of internet cafe owners, it can't be used as a standalone internet cafe management software. For many other advanced features that are necessary in 2021, like integration of payment services or simultaneous app updates, PanCafePro must be accompanied with other types of software.
SmartLaunch
SmartLaunch has been around the internet cafe industry since 2001. From a basic internet cafe management software it quickly pivoted into gaming cafe software, adding features that automate game updates and improve cafe operations overall.
Smartlaunch comes with around 300 presets for gaming content, meaning easy and fast installation of new games on PCs. It also provides license management, so there's no need for owners to purchase game copies for every single computer — they can distribute games among users upon demand, saving a little money. After every session, all user files, including game savefiles, are stored on the server and available for use from any computer. Of course, Smartlaunch blocks the access to Windows, hotkeys, and drives.
Options for sales and payments are plenty within the system. For customer's convenience, time, products, and offers can be ordered directly from a gamer's seat and charged from their accounts. At the same time, cash drawers, barcode scanners, and printers can be integrated into Smartlaunch's POS for admins. Stock control, employee shifts, sales, and transactions are tracked through reports, and owners can also limit access to different areas of the system resting multiple administrator accounts.
Client interface provides settings to adjust user accounts, order products, browse through available applications, and send messages through the in-built chat. There's no online booking that customers can do on their own, but cafe staff is able to reserve a PC, a room, or a table for them through the admin panel. Due to Adobe Flash Player discontinuation, Smartlaunch users have encountered troubles with customized skins in their client interfaces. The problem yet remains to be solved, while internet cafe owners are looking for other software alternatives.
CyberCafePro
While in 2021 the UN recognizes 195 countries in the world, CyberCafePro website claims to have clients in 208 🙂 Once a pretty popular software to manage PCs in internet cafes, now CyberCafePro doesn't receive updates, doesn't have support, and doesn't run on Windows 10.
For those who operate their internet cafes on Win 7, CyberCafePro is still available for free on the internet. However, Windows 7 has also reached its end of life on January 14, 2020, meaning that it no longer receives security patches and puts its users at risk of hacker attacks. Taking security issues into account, we can't recommend CyberCafePro as a top software to manage internet cafes, but had to mention it in our list, as it's been a choice of many for more than a decade.
Handy Cafe
Another top notch free software that has stopped its updates and support. Latest versions of Handy Cafe server and client were released in 2016, and can be downloaded on the official website or anywhere on the internet. It doesn't run on Windows 10, but is still compatible with Windows 7. Even though Handy Cafe has all the basic feature that OG internet cafes need — timer, remote control of PCs, desktop screenshots, adjustable pricing etc. — we can't recommend it as a suitable software. Please be careful downloading patched or old versions of Handy Cafe from the internet.
ggLeap
One of the few products on the market that pushes the market of internet cafes towards esports. ggLeap is a gaming center software that automates loads of day-to-day operations for staff and enhances customer engagement.
It is cloud based, hosted on AWS, which means that administrators and cafe owners can monitor business activities from anywhere. Customers interact with PC client that gets installed on every computer at the venue and allows them to not only adjust their account settings, but also see leaderboards, gaming stats, order products and services from their seat, earn coins for playing, and retrieve prizes in return for coins earned.
Reports on customer information, applications they use, and orders they make are available in forms of dashboards, downloadable files, and automated emails. That includes guest sessions, when a customer without a registered account comes over to play games.
ggLeap game catalogue simplifies the process of adding games into the system — the catalogue serves as a number of presets for most popular games globally, all owners need to do is to type in the license information. License pools are also available, so it's easy to distribute public accounts among customers when needed.
Consoles and PCs are managed remotely. However, unlike SENET, ggLeap doesn't have a hardware solution for console timing control. When time is about to end on a console session, admin gets notified to switch the device off. This is a minor inconvenience, though.
Tournament module is included into ggLeap basic subscription. During lockdowns, the company launched ggLeap Athome as a marketing instrument for gaming centers that can't receive clients due to the pandemic. Truth to be told, owners had zero revenue while their customers could access their games remotely through the Athome solution, but it was considered as an option to extend customer retention during these hard times rather than a full alternative to open gaming centers.
Krisan Cafe
Internet cafe timer software with basic features:
Automatic start, restart, and lock of PCs
Dynamic price setting for PC use
URL filtering and bandwidth limitations
USB drive monitoring
Report generation
Inventory stock management
Krisan Cafe needs a separate machine to setup a server and to run its admin interface. Installation files can be found out in the open internet or on product's official website. After a free 30-day trial period, Krisan Cafe users must purchase one of the licenses — Lite, Standard, or Pro — to continue using the software. Professional package starts from $35 for 10 client computers and has the biggest array of functions for internet cafe owners and staff. However, consoles and other devices can't be monitored via Krisan Cafe even on Professional license.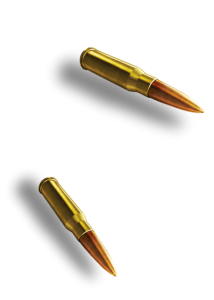 Stay updated with SENET
We'll keep you in the loop with everything good going on in the esport world