Tournaments don't make money – tournaments are a marketing tool
Introduction
In this article, I will explain to you what tournaments and the tournament platform are and how tournaments can be used as a marketing tool. Since the tournament platform is not innovative but has been a well-known product for a long time, it will be easier for us to understand its essence and the tournament platform model itself as a set of marketing tools.
Nowadays, quite a few different tournament operators allow you to create your own tournaments in various disciplines and participate in existing ones. All of them differ from each other in additional features and functionality, which is used as a tool for marketing and product. Let's divide the tournament platform into tools and see what they are and how they can be used for gaming centers in marketing.
A bit of history about the emergence of tournaments
A human being has a natural desire to compete, which is why it is so easy and exciting for us to cheer for our favorite sports team and play various competitive games ourselves, including computer games.
The first tournaments appeared in the distant 70s. Then, in 1972, the first Pong gaming machine appeared, after which SEGA turned the world of the gaming industry upside down and held the first major tournament in Japan. However, a truly large-scale event happened in same Japan after the appearance of Space Invaders and the first ranking, which made it possible for any player to see the top of the best. This made people want to win and take the winner's place! The market literally changed, after which the developers tried to release their games, as well as slot machines, with tournament tables and leaderboards (top of the best players).
The story of slot machines spread all over the country and became the preface to many movies, cartoons, and stories in which players traveled around the country and went to different game centers, cafes, and public institutions in search of slot machines to set their records there.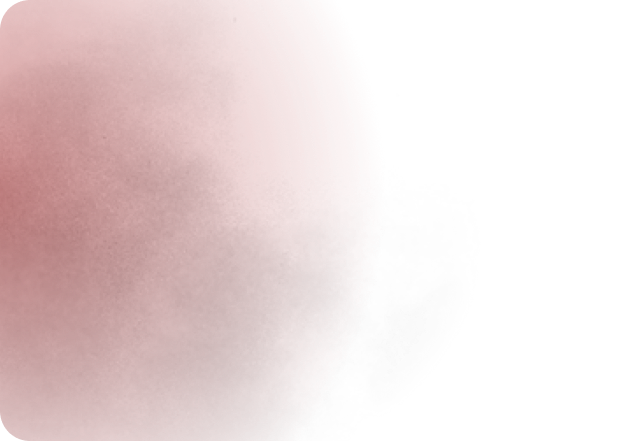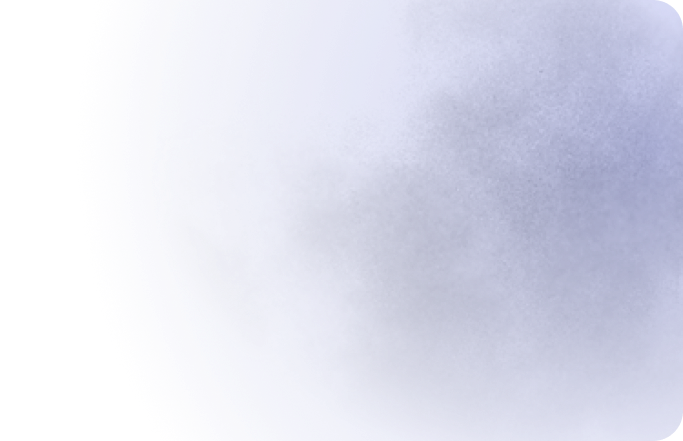 Try SENET for your gaming center
No-commitment free trial for 7 days. No credit card needed.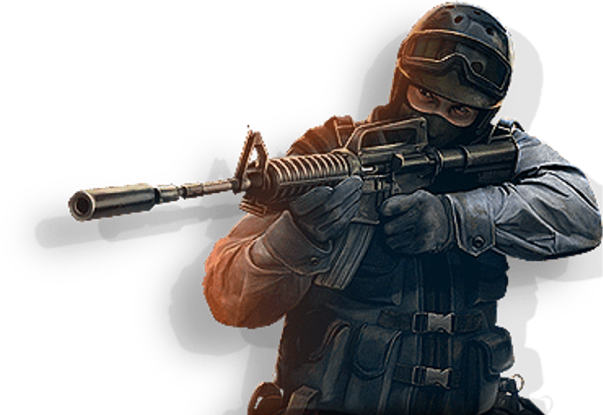 What are tournaments and tournament platform?
A tournament is a competitive gaming event in which two or more opponents (teams) take part. And team and individual competitions based on computer video games are called esports or computer sports.
Every year there are more and more eSports events and disciplines. Esports is developing rapidly and opens opportunities for various business niches to become part of a huge esports ecosystem, the core of which is tournaments. It is partly the reason for the emergence of many tournament operators (platforms) worldwide. But in the beginning, everyone just used a sheet of paper and tables with game results on them; after that, people began to use convenient Google or Excel tables and only then did automated tournament platforms appear, simplifying all organizational processes and making tournaments a separate full-fledged product.
However, the tournament platform itself does not bring money. In its latest financial report, one of the largest tournament operators, FACEIT, said that the product has just begun to stop being unprofitable. For instance, this platform has existed since 2011, and only 11 years later, the product could get out of the negative balance. So, is it worth considering a tournament platform as a separate money-making product? Or is it better to consider this product not as a separate entity but as a module or tool for another product?
As in any business, there are more and less popular local tournament platforms. For example, the most popular tournament platform in the USA is star.gg, while in Europe, it is faceit.com.
In addition to tournaments in various disciplines, tournament platforms use additional functionality (features) and tools, complementing the product and making it more attractive to the player. There are quite a few such features; I can highlight the main ones that are best suited for us as possible marketing tools:
Leaderboards. List of the best players by various gaming and social achievements. Sometimes players receive additional bonuses for being at the top;

Ability to create your own tournament. Some tournament operators offer the opportunity to create your own tournament on their platform with your own rules, formats, and prizes;

Social component. Detailed gamer profile, with a list of friends and teams, his achievements, and recent games. This functionality makes it possible to communicate with friends and invite other players to teams, a kind of internal social network;

Streaming system. As a rule, it allows you to synchronize your Twitch account with a game account. Allowing you to start streaming without additional software;

Non-standard tournament formats. Different formats of tournaments of the same discipline with unusual rules. For example: playing CS:GO only with knives or a Dota 2 tournament with the same heroes one against another;

 

Point system. This is a system for accruing internal virtual currency to the user account, which can later be spent on various services and even goods;

Achievements. Insignia for certain achievements on the platform received by the user. Usually displayed in the user's profile;

and so on.
All these features are tools aimed at increasing user engagement in the product, retaining and returning as many players as possible. In addition, such features can be found just as often in non-gaming products. For them, they play a very important role in creating "gamification", increasing user interest and involvement in the product.
Gamification is the process of applying gaming technologies to non-gaming products. One of the most popular examples that can be seen in many modern digital products is achievements.
Tools
Now, having divided the tournament platform into its main tools, let's consider the options for their use in marketing and promotion of gaming centers.
Tournaments
Tournaments are the core of the tournament platform and the main tool. They can be either closed (within the same community or gaming center) or open (available to everyone), also in different formats and with other disciplines.
When participating in tournaments, players compete with each other and try to win to get the main prize and the recognition of other players and spectators. For some players, recognition of their ability to play well is the main prize.
Regular tournaments instill a habit in players to constantly participate in them, thus stimulating their involvement and increasing retention. In addition, tournaments are a great tool to attract new players. Indeed, for a team game (usually 5 against 5 players), there are often not enough people, and the players themselves are forced to look for someone to complete their team to register for the tournament. Sometimes the players bring their friends or acquaintances to assemble a team, and new members are new registrations and clients.
In addition, tournaments will allow your business to manage your audience in a way that suits you. After all, the tournament can be both online, with registration on your website or a pre-created landing page for the tournament, and offline in the gaming center or even in the school gym. To participate in the tournament and fight for the prize – the players will come where you tell them. It is especially convenient to use during promotions, new product launches, and events on behalf of your business.
And if you organize a league (a series of tournaments lasting several weeks or months) for some game discipline or several, then you will gain permanent active clients for a long time, with all the bonuses that follow from this.
Leaderboars
I mentioned earlier that for some players, the main value of participating in a tournament is the recognition of others. In addition to the primary motivator: the desire to compete and win, this motivator is also significant! Become the best of the best and get to the top. The main goal of this tool is engagement and retention.
You can use the leaderboards in different ways. Moreover, the list of the best players can be formed according to various criteria. So, the top can be formed not only among the best players but, for example, the most generous client (the one who spent the most money over a certain period), a regular customer (the one who visits the gaming center daily); ambassador (the client who brought in the huge amount of new visitors). These are just examples, and you can come up with many more variations. It all depends on the specifics and characteristics of the business.
Media
Now, every gaming center probably has its business accounts on different social networks. It is an excellent opportunity to increase activity and attract more users. Gather a loyal audience there and give them the desired content.
By announcing tournaments on social networks, you generate content your customers distribute over the network among their friends and acquaintances. News about tournaments, gaming disciplines, and leaderboards will warm up your audience and provide additional content for marketing. After all, esports and everything connected with it has been in trend for a long time, so do not be on the sidelines, but become part of an enormous esports community.
In addition to announcements and news about tournaments, you can also make recordings and live broadcasts of tournaments, accumulating even more audience around your gaming center. Video content is viral and easy to work with. In addition, you can invite popular streamers to your tournaments as players, coaches, or commentators.
Newsletters and notifications about new tournaments and leagues will help you bring back old players who have not appeared in your center for some time but previously participated in the tournament. Just send them an email or message about a new tournament, and they will likely want to come and join it again.
Prize fund and sponsors
As a rule, the tournament prize fund is presented as a monetary reward. However, there are striking examples of how pizza delivery as a prize was present in high-level tournaments, which have been discussed for a long time on social networks and media.
In addition to the "usual" money, as a prize fund, especially in the gaming centers in Brazil, you can find gaming devices, gift certificates, and bonus game time. You do not have to spend your money on the formation of the prize fund because you can find and invite a sponsor for the tournament. Many well-known brands of professional gaming devices are often represented at various prominent events and tournaments. After all, this is an excellent opportunity for them to advertise their product within the most relevant community. It is one of the most common classic marketing activity systems for manufacturers and sellers of gaming devices. In this case, the organizer of the tournament has all the profit.
Conclusion
By organizing tournaments in your gaming centers, you attract new customers, as well as retain and entertain regular ones, developing an esports atmosphere within your community. Use tournaments as a marketing tool. It greatly boosts key marketing metrics: acquisition, retention, and engagement.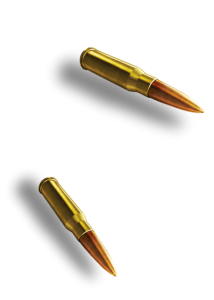 Stay updated with SENET
We'll keep you in the loop with everything good going on in the esport world